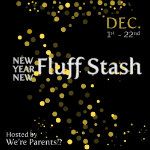 All of my cloth diapering buddies out there know how essential a good cloth diaper detergent is. You want one that completely cleans, disinfects, gets the smellies out, and doesn't break down your diapers and effect the absorbency over time, right? Have you checked out Rockin' Green?
What I love most about
Rockin Green
is that they are eco-friendly and dye free which means they are not harmful to your clothing and don't add tons of chemicals to wash. Rockin Green has three types of "Formula's" depending on your water type.
Hard Rock for hard water
,
Classic Rock for normal water
, and
Soft Rock for soft water
. All of the detergents are HE Washer safe and are all in powder form. Rockin' Green is great for those with sensitive skin too!
Who wants to win some Rockin' Green?
Enter below to win a bag of Rockin' Green 45/90 Loads (Full Sized)!
This giveaway will close on December 23rd at 12:01 EST. This giveaway is open to US and Canada Residents only.
Special Thanks to We're Parents!?
for organizing this great giveaway!