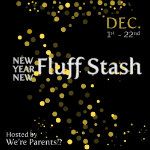 Oh cloth diaper addicts....you don't want to miss this
Hipkiddo
giveaway!
Hipkiddo was started in 2010 out of British Columbia, Canada, by Michelle, who had a long list of requirements when she was looking for cloth diapers for her little one. She was looking for! Michelle longed for a combination of a modern, trendy, quality, eco-friendly, safe, and (most importantly for us moms) affordable diaper. After many dissapointments, she founded Hipkiddo, Inc to bring moms everywhere the perfect, economical cloth diaper. Michelle makes cloth diapers and accessories that you would need to go with them! Changing mats, pail liners, cloth wipes, inserts, rash cream...you name it, she probably makes it! She even makes bamboo and organic cotton inserts available too!
Another great thing about Hipkiddo is that they're charitable! Hipkiddo donates cloth diapers and partial profits to Seeds of Hope Children's Orphanages in Zambia, so not only are you getting an amazing diaper when you purchase from Hipkiddo, but you're also giving back as well!
Hipkiddo is so generous that they have decided to give one of you an absolutely amazing prize package:
1 Intelligently Hip cloth diaper1 Naturally Hip (bamboo organic cotton) cloth diaper1 wet bag1 pail bag
Giveaway ends December 23rd at 12:01 EST. This giveaway is open worldwide!
Special Thanks to
We're Parents!?
for organizing this great giveaway!